Set-up of Home Health Care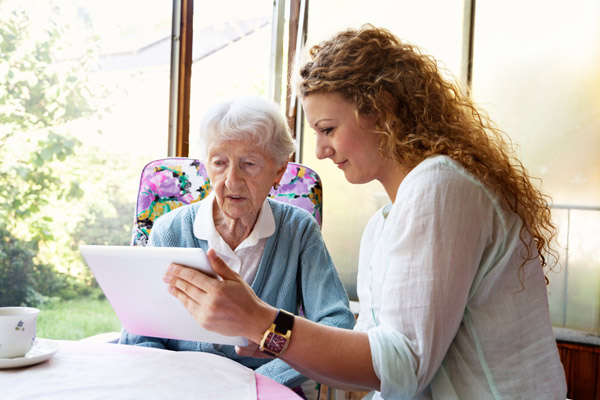 When patients are admitted to the New Franklin Center for rehabilitation, we set our sights on achieving a full and rapid recovery with the goal of discharging residents back to the community where they can live at home.
Our commitment to clients extends well beyond their stay at New Franklin Center. We consider it our duty to make sure residents are fully set up so that they will arrive home with the ability to live safely and with proper care.
Many of our residents are able to return home under what is called Managed Long Term Care or MLTC. MLTC is a New York State Department of Health program designed to integrate and streamline in-home care for eligible patients. Eligibility varies with age and length of care needed and may be either mandatory or optional. Although many plans are available, setting up these services can be a complicated and tedious process. Thankfully, with our expertise in navigating the paperwork, terminology, and bureaucratic hurdles, our medical advocates are available to assist residents in this process and help make our clients return home much easier. We will never leave the family stranded with a bureaucratic mess that they have to sort out by themselves