Meet the team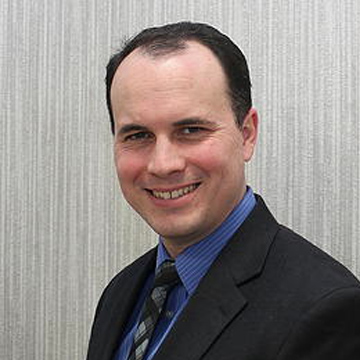 Administrator
Derek Murray, LNHA
Derek Murray brings more than 15 years of healthcare management experience in rehabilitation and long term care settings to Franklin, and has been Administrator at Franklin since 2010. As Administrator, he has overall responsibility for the operations at Franklin, assuring the highest quality of care is provided in an environment that promotes dignity and respect.
Mr. Murray has been involved in advocacy on long term care issues and promotes innovation and use of new technologies in long term care. Mr. Murray is a Licensed Nursing Home Administrator and a graduate of Adelphi University (BA, Psychology) and Long Island University (MA in Public Administration, Specialization in Gerontology).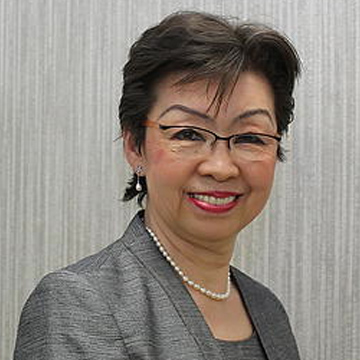 Director of Nursing
Juliet Chang, RN,
Juliet Chang has been the Director of Nursing at Franklin since 1991and has worked at Franklin since 1974. Ms. Chang leads the Nursing Department, assuring care is provided in a home like environment that promotes respect, dignity and kindness. She combines her medical expertise to oversee the department and assure a seamless collaboration with the physicians and consulting medical professionals. Ms. Chang is well known in the community for her leadership skills at Franklin and has consulted at other nursing facilities.
Ms. Chang is bilingual and speaks Mandarin and is a bridge for various cultures and ethnicities.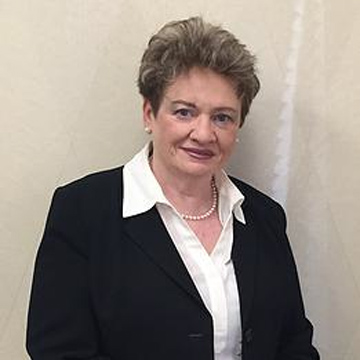 Sharon Benderly
Admissions Director
Sharon Benderly is a graduate in Finance from Brooklyn College and has 35 years experience in long term care. She has directed the Admissions department at New Franklin for over 20 years and takes pride in assuring residents are admitted to New Franklin with dignity.
Mrs. Benderly is well known in metropolitan area hospitals and community organizations, having built relationships that ease the admissions process for new residents. The admissions department at New Franklin through her direction is here to answer your questions about our accommodations, quality services and programs.

Jessica Almonte, MSW
Director of Social Services
Jessica Almonte, is an experienced Licensed Social Worker. Mrs. Almonte's education and employment history within the geriatric health care industry includes experience in nursing homes, home health, mental health, and adult day care setting both as a line social worker and Director. She holds a Master's degree in Social Work form Adelphi University and a Bachelor's in Psychology with a minor in Biology from Queens College.
Mrs. Almonte has expertise in entitlements including Social Security, Medicare and Medicaid as well as Housing options for individuals on low-middle incomes and/or disabilities. She is well versed in planning and implanting service plans, case conferences, interacting with advocates and families in order to plan for current and future endeavors.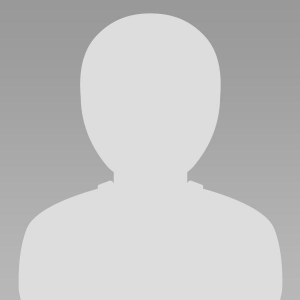 Director of Rehabilitation
Martha V Mays, PT DPT, MA, CCCE, CCI, CET
Doctor of Physical Therapy
Dr. Mays has 38 years of experience as a Physical Therapist working in a hospital setting, home care, private office work, and treating children in a school setting as well as in their homes. For the last 33 years, she has been in charge of the New Franklin Rehabilitation Department as well as the head of the Rehabilitation Department at the Franklin Adult Day Health Care program for the past 7 years.
Dr. May's educational credentials include:
Doctor of Physical Therapy from Stony Brook University
Master's Degree in Cardiopulmonary Physical Therapy from New York University
Bachelor of Science Degree in Physical Therapy from New York University
CCCE (Center Clinical Coordinator of Education) for our Physical Therapy students
CCI (Certified Clinical Instructor)
CET Certified Cardiac Exercise Technician
Member of the APTA (American Physical Therapy Association) since 1975
Member of the Geriatrics Section of the APTA for over a decade
Served as Guest Lecturer in Physical Therapy at Touro College in New York City
Clinical Educator of the Year plaque presented by the College of Stated Island
Wrote a book review for the PT Advance
Provided professional expertise to emergency service personnel related to the events of September 11, 2001.
Dr. Mays combines her academic training together with her life experience to ensure that patients receive state-of-the art treatment and are able to regain their optimum level of functioning.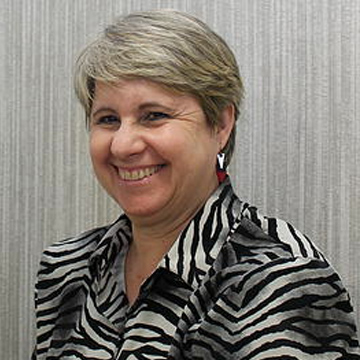 Director of Food Service
Carol Besserman
Carol Besserman has 30 plus years in the healthcare field both as a Dietitian & a Food Service Director. She has worked as a Food Service Director for 22 years, 10 of which have been at Franklin. As the Director of food services she maintains high standards in food safety and cleanliness while providing appealing multicultural meals. She is committed to excellence and does her best to provide residents with high quality food & service while working closely with other disciplines. She works diligently to give constant care & comfort in a home-like environment. Carol's goal is to show the residents that they have chosen the best facility.( to live.)
Carol graduated from Queens College with a Bachelor of Science in Food Service & Nutrition. Afterwards she attended NYU for her Master's Program. She served 1 term as the president for the Dietary Coalition of NY.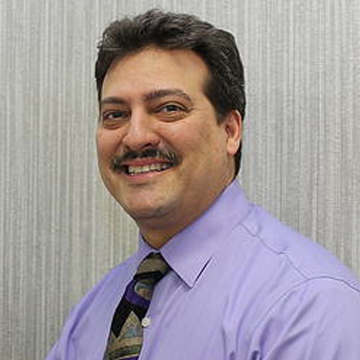 John Saade
Director of Housekeeping
John Saade has been working for Healthcare facilities for 24 years. He has been Director of Housekeeping at Franklin for 10 years, also has performed as a consultant for various facilities in the same field.
Mr. Saade has the responsibility of assuring the cleanliness of the facility and maintaining the quality of linen and laundry services at its highest level for our residents, families and staff. John Saade takes pride in his work with the clinical disciplines to eliminate facility acquired infections and assure infection control throughout the facility