Adult Day Care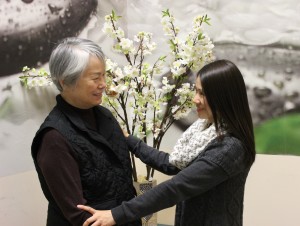 Your parents can have the security of living at home, while enjoying the day out with friends. Their days can be filled with socialization, exercise, games, hobbies, catered meals in a stimulating environment. Don't let their medical needs be an obstacle for them to enjoy a well-rounded senior program. New Franklin Center for Rehabilitation and Nursing provides a newly renovated off-site medical model adult day care program that offers ones family a helping hand in ensuring that your loved one is secure and cared for during the day while they continue living in their own familiar home. This is set up for seniors who are in need of medical attention and at the same time would enjoy a social program. As we, at New Franklin Adult Day Care provide a licensed medical model adult day care with a RN on premises who can care for all their medical needs.
Trust New Franklin Adult Day Health Care Center with your loved one, we will provide for their basic daily needs, stimulate them with daily activities and maintain their physical and mental health, all while improving their quality of life.
Call for a Tour, and Enjoy a Free Lunch at our Adult Day Care!
New Franklin Adult Day Health Care
45-15 162nd Street
Flushing NY 11358
Phone: (718) 762-4561
Fax: (718) 888-0819